Website Maintenance Cost: How much does it typically cost to build a website?
How much does it typically cost to build a website? (Website Maintenance Cost)
You would be surprised by the website maintenance cost. If you are wondering how much does it typically cost to build a website, I share with you briefly how cheap it has been to build my own website!
If you are wondering how much does a website actually cost, I am happy to tell you that it could be as cheap as somewhere between $2 to $3 a month!
In this article, I will share with you a summary of my own personal experience and then walk you through an overview of the 3 main website costs for web development and website maintenance. You do not need to hire a professional web developer or use an expensive website builder in order to create a professional website.
If you are willing to learn how to do it yourself and want to save money, you can download my Building a Website Guide for free.
Web Development (The Story of My Own Website)
The first few months after my son was born last year, my life revolved almost entirely around the care of that cute, little baby. I was running in survival mode with low-quality sleep and postpartum angst.
It was the middle of winter and we were spending so much time inside. In our studio, we would have to tiptoe around in darkness whenever our baby was sleeping…
I needed an outlet.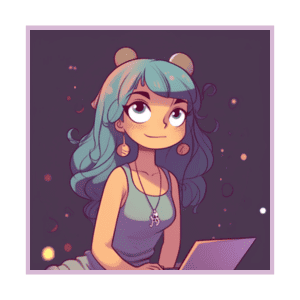 Creative projects are my joy of choice when I feel like transforming stress into positive energy.
So in December, I purchased my domain name. Then I found a great web hosting provider. And lastly, I purchased a premium theme.
In my free time, I watched a lot of videos and read many articles learning more about the world of web development. This immensely simplified the process for me because I was learning from people who had built very successful small business websites.
Whenever my baby was sleeping, I found myself tapping into my creativity by building my custom website. It has been a fun process.
My original goal was to reach 50,000 sessions so that I could apply to an ad network company and start earning money through high-quality ads on my website. This opportunity attracts me because then it makes my goal to just provide great content for free to my audience (without needing to sell them anything directly) to eventually make passive income through my site.
6 months later, I achieved 10% of my goal by reaching a monthly event count of 5,000+ sessions with somewhere around 60 articles written. I drive a lot of traffic primarily through optimizing for search engines, as I have repeatedly heard from web development experts that search engine optimization is the key to website visitors.
As I have improved in writing articles for website content, I expect to reach my goal of monetizing my site by the end of this year. I will write an article definitely when I accomplish that and finally apply to the ad network I am working towards being eligible for.
The Web Development Parts for a Custom Website
Domain Name (The First Unavoidable Website Cost for a Custom Site)
This is a must for proper website development. This will contribute to ongoing maintenance costs.
Usually, you purchase domain names for a set amount of time, such as for one year. It will cost around $5 to $10 a year for most available website domains but may cost more if you have a very specific name you want.
Your website needs a domain name. This will be the URL. For example, www.thequestinpodcast.com is mine.
Think of buying a domain name like purchasing online real estate. Once you purchase the domain, you OWN the site and have full control of it for the amount of time that you pay for. You can set up automated payments to make sure your site remains functional whenever you need to renew.
Some web hosting plans offer a free domain. You can read more about that in the next section.
Anyways, choose a domain name that is simple and that you feel happy with. You are building a brand with a website. Aim for a name you're willing to commit to and represent.
You can search for some inspiration but don't overthink it! More importantly, you need to check if the website name is available. You can check by just typing your name idea in the URL address bar to see if it is already taken or you can use a domain name checker.
Web Hosting (The Second Necessary Web Development Cost)
There are many hosting providers, who generally do the same thing and that is: "host" your website online to allow it to be on the world-wide web and accessible by an internet connection.
Choosing a Hosting Service: There are plenty of options for website hosting. I can recommend to you the best cheap option if you want to save on hosting cost. (I assume you are since you are doing your due diligence by reading an article to find out how much does it cost for website maintenance.)
I personally use and highly recommend Hostinger for web hosting. I got a great deal and pay only $2.99/month for their cheapest plan. You can get 75% off + an additional 20% referral discount if you click to use this link. Conveniently, you get a free domain for a year with any Hostinger plan.
I really like Hostinger. It made the process super easy to connect as a WordPress site, which is the sort of gold standard content management system (CMS) many web designers recommend using.
You can use my link to get an additional discount on the already cheap hosting costs this web hosting provider offers.
I chose Hostinger because of its easy interface and because even with its cheapest hosting plan, you can build up to 100 sites on the same hosting plan. This will really save you on hosting costs if you plan on ever building more sites.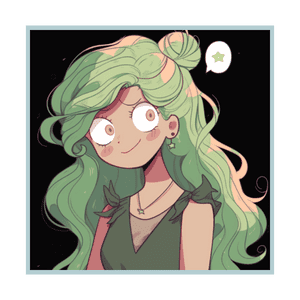 If you are building a brand new website, you get a free domain (for a year) with your plan. Other benefits include free SSL certificate, web server monitoring, and weekly/daily backups.
The SSL certificate is awesome because the SSL certificate indicates that a site is protected and secure. The SSL certificate is definitely something you want to make sure is included with whichever provider for website hosting you decide on.
Choosing a Hosting Plan: I would choose the cheapest hosting plan, especially if you are just starting with your site. You can always upgrade later.
Website Builder
Website builders attempt to streamline the process of web development to allow even beginners to build a website quickly and as easily as possible. However, the website owner pays for this in increased website development costs.
A website-building platform will really increase your website cost, as some charge between $10-$25 a month for a single site. This makes using a website builder 3x-10x more expensive than doing the web development yourself.
Honestly, I used to pay for website builders but that was before I learned anything about web development. A website builder does make everything really simple.
But now that I have learned how cheap website maintenance could be, I definitely do NOT think website builder prices are in any way worth it.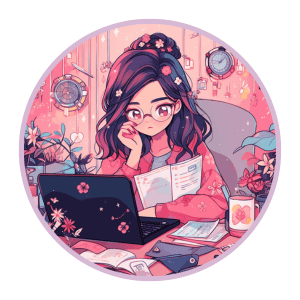 I guess if you want to save some time and don't mind paying more in monthly maintenance costs, then to each their own. But I would guess you're not one of those people since you are researching web development cost.
Website Theme (Web Design)
Choosing a theme is pretty much what really matters for web design. You don't need to hire a professional designer for a really good-looking website, you just need to pick the right website theme that makes your site look like a real professional website.
How much does it cost for a theme on WordPress sites?
Themes can range from FREE to hundreds of dollars. My site The Quest In Podcast uses a paid theme, which costs me a one-time fee of $70.
If you want to save on design costs, the best free theme for WordPress is Kadence. It is super easy to use, well-made, and modern. They provide free "Starter Templates" that are great to start with and customize from.
In my free guide, I teach you how to easily set up a beautiful website with a free Kadence theme for WordPress sites! If you want to save yourself from analysis paralysis, just use my guide to follow the steps.
FAQ about Web Design and Website Development
How much does it cost to hire a website designer or web design agency?
Web design costs vary, an experienced web developer or web design agency may charge thousands of dollars to build a business website. You may find a more affordable web designer, but if all you need is a simple site… Then you should definitely do it yourself because there is SO MUCH FREE INFORMATION online that will save lots and lots of money on your website cost.
For web development, the two things you need to pay for are your domain name (URL) and the website hosting. The third cost is optional, which is whether or not you want to pay for a premium theme.
Anyhow, you do not need to hire experienced web designers who charge ridiculous prices for web design service. In the beginning, keep the development cost as low as possible.
I recommend keeping the development cost low because you want to focus on getting actual website visitors most importantly.
Because what good is a website without any visitors looking at it and reading its content?
How much does it cost to build a website for a small business?
How much does a website costs if you do the web development yourself? If you are willing to learn how to properly do website development, your site will cost you around $2 to $3 a month. If you want to build a website for your small business, the total web development cost can be literally the best investment you ever make. A professional website, even if a simple website, can potentially be a great source of income for your small business.
Where should I learn how to do the website development myself?
Youtube. Blogs. There is literally endless FREE resources for web design. I could give you my recommendations, but honestly there are so many options that I know you will find a great resource even if you just barely try looking.
Additionally, you can download my free guide that walks you through all the steps of website development without using website builders and while keeping website costs to a minimum.
Create Your Own Small Business Website to Make Money Online
Why Build a Business Website
A website (also referred to as a "blog") is an online storefront. You can think of it as purchasing online real estate for your business. For the cost of a few dollars a month, it is one of the best investment properties you can buy and own for your business!
Your website is a digital space for you to set up passive income opportunities to sell products to make money online. Your webpages are the salespeople, helping customers easily find solutions to their problems.
Attract potential customers to your website by providing value with useful information on your web pages and in articles.
The goal is to create content based on searchable keywords that will help guide customers to eventually purchase a solution to a problem they were already searching for online to solve.
Another way you could think of your small business website is as a 24/7 online store that is also a public library of knowledge catered to serve your ideal customers.
Each post you write and every page you publish is its own independent mini-marketing campaign.
Housing an Online Store for Small Businesses
There are so many great integrations that allow you to sell a wide variety of products online to make money passively. You could sell digital products, courses, dropshipping, coaching, packages, etc.
In order to have an online store, all you need to do is LINK your products and have good sales systems in place that allow customers to buy from you.
Recommended Sales Platforms that are FREE to start out with:
What is the least costly way to build a website?
If all you need is a simple website and want to save money on website builder cost, use my step-by-step guide to create your own site today.
This workbook guide is perfect for creative small businesses that want to keep web development cost to a minimum. Use a company website (with an SSL certificate) to offer an online store to potential customers.
Thank you for reading! Let me know if you have any questions. I would love to help you!